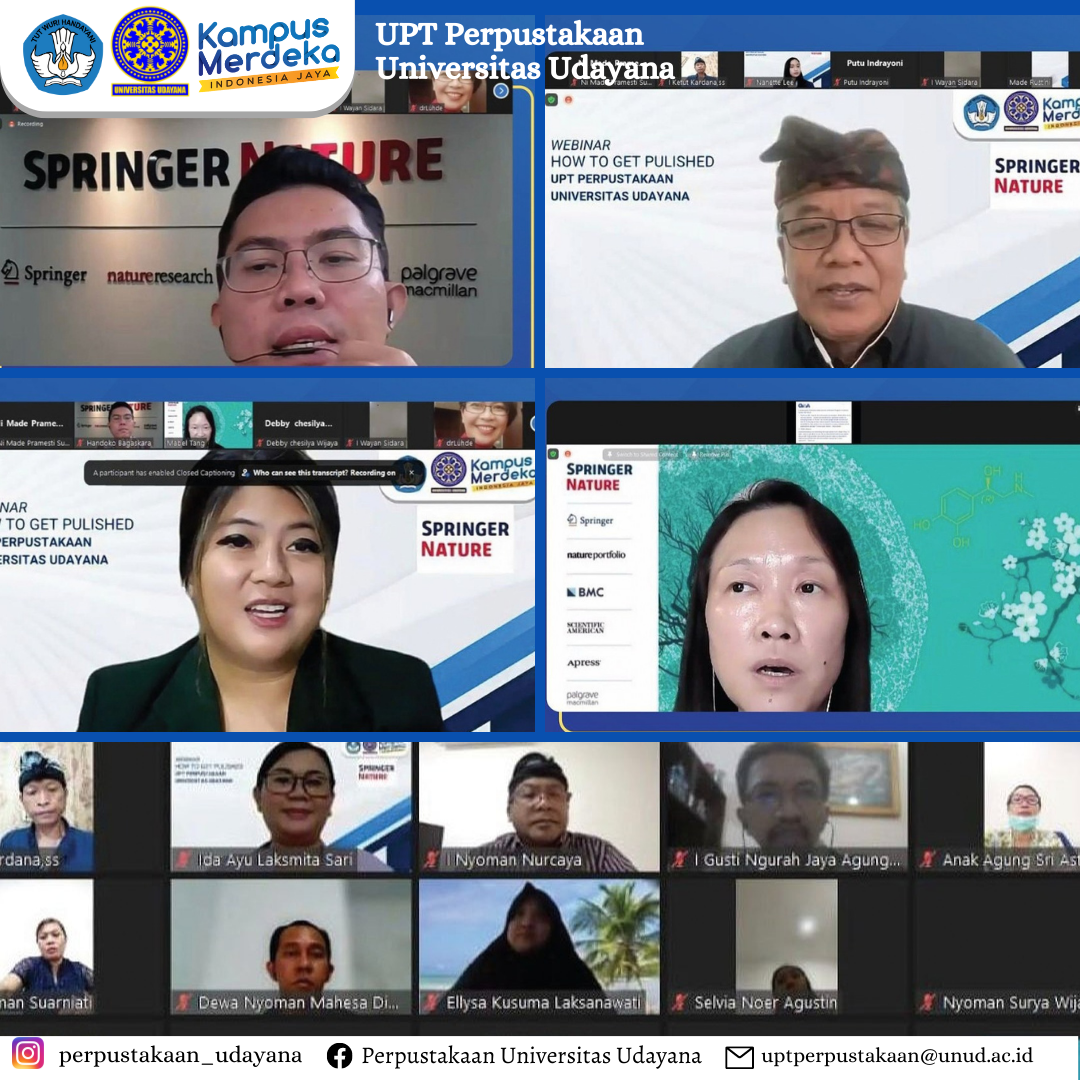 UPT Perpustakaan Universitas Udayana (Unud) menyelenggarakan "Springer Nature Seminar at Unud" dengan tema "How to Get Published" secara daring, Kamis (13/4/2023). Kegiatan ini dihadiri sekitar 250 orang peserta yang terdiri dari guru besar, dosen, mahasiswa S2 dan S3, pustakawan dan petugas perpustakaan di lingkungan Universitas Udayana.
Acara ini dibuka oleh Wakil Rektor Bidang Akademik Universitas Udayana, Prof. Dr. Ir. I Nyoman Gede Rai Maya Temaja, M.P.
Sebagai narasumber adalah Ms. Mabel Tang selaku Director, Key Accounts Customer Engagement Springer Nature dan moderator Ms. Wiwi Wiyanti dari iGroup Indonesia.
Pada kesempatan ini juga dipresentasikan mengenai " The Useful Tools for Researchers" oleh Handoko Bagaskara dari Springer Nature.